Supporting you to make a difference!
I help women 40+ struggling with weight loss, to take control of their mindset making healthier lifestyle choices to lose weight and improve their health.
Rethink | Reset | Rediscover
Welcome to Reset 12 Health Coaching
Hello, I'm Tracey and I help women 40+ struggling with weight loss, to take control of their mindset by making healthier lifestyle choices to lose weight and improve their health. I'm a trained health coach and nutritionist with 17 years experience working for the NHS on a wide range of health improvement programmes. I am passionate about healthy living, helping others to make the needed change in their lives to feel healthier and happier in everything they do.
If you decide to work with me I will help you to gain the knowledge, skills, and confidence to take responsibility of your nutrition and lifestyle, helping you to reach your health and wellbeing goals. I'll take the time to understand what matters to you, to learn about your reasons for wanting to lose weight and address any underlying issues that may be preventing you from following through with your goals.
I will work with you on an individual basis, providing a safe, supportive, and confidential space for us to build an open and trusting relationship. I have an empathetic and compassionate approach to coaching, supporting you to move forward in a more positive, healthier way by identifying thoughts you want to change, helping you to understand your emotions, directing your time and energy away from situations you are unable to control, and focusing on areas you can change and influence to get the results you desire.
Your initial session - what to expect
During your initial 60 minute session on any coaching package its important to me that you feel comfortable and relaxed and we use the time to get to know one another while going over your health history, your current situation and where you'd like to be.
We can chat through what's worked and not worked in the past and how you'd like to reach your weight loss and health goals with my help and support and your commitment and accountability to get you there.
Your Review Check Ins
Within the Reset and Rediscover package I will offer more in-depth review check ins once a month to reflect on your weight loss and health goals, discuss challenges and achievements, and revisit strategies, tools and resources to make sure they are working for you.
These reviews will give you the opportunity to make sure your weight loss is sustainable by using a phased weight loss approach changing the way you think and feel about your nutrition, activity and lifestyle whilst rediscovering the healthier and happier you!
Work with me
The coaching packages range from 4 to 24-week programmes, tailored to your individual needs and requirements, together we will make your weight loss and health goals achievable and sustainable for the long term!
My clients in their own words
I clicked with Tracey from the moment I met her. Such a genuine, helpful person who has fantastic listening skills and digs deeper into my behaviours and thoughts to get the best results for me. She has numerous strategies to help me succeed in my challenges, helping me to feel more confident in not only my eating habits, but also my well-being.
- K.M.
Aside from Tracey's wealth of knowledge and experience, she really listens when you talk to her and cares about your wellbeing. She is genuinely invested in the process of helping others and is incredibly passionate about her work. Tracey understands that weight management is not straight-forward and that everyone's journey is different.
- A.W.
Having worked with Tracey for the past 15+ years she has always been professional and hard-working but always makes time to listen and puts others before herself. Tracey's knowledge around a healthy lifestyle and physical activity is impressive; but she somehow manages to put this across in a clear, supportive, compassionate, friendly and fun way and makes everyone feel at ease.
- E.F.
Tracey has a kind, understanding and empathetic manner which, coupled with her vast experience around health and well-being means that she's able to get the very best out of the clients she works with.
- J.T.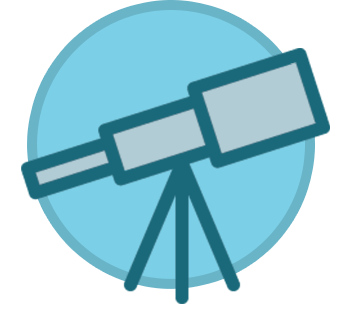 Discovery Session
A Discovery session is a FREE 30 minute conversation to briefly discuss where you feel your current mindset is and where you'd like to be with your weight loss and health goals. This gives you the opportunity to find out if you'd like to work with me and if so how I can best support you to achieve results through one of the coaching packages. This session is delivered by Zoom, MS Teams or a preferred platform that works best for you.